Irmtraud Gutschke
High-risk groups – better hope you don't belong to one, or you'll be written off. The virus prefers to seek out those over 65. At risk, or the source of risk? The "old" and the "young" – separated by which group they belong to. Go ahead and dye your hair. The pandemic will know who you are. Keep your distance! Be grateful for the free masks! The mailbox holds a sweet letter from a child: Felix from next door asks if he can buy our groceries for us so we don't have to leave home. So we're under house arrest? Be happy you're in your own four walls, not where other people end up.
Institution 1: You should be happy to have a spot here. It's expensive, but you're protected. Alone in your bed. The door is closed. The virus can't get in or out. Not everyone has it as good as you do, in a NURSING HOME. You're fed, your diapers are changed. You've been made into a child, but don't get any hugs. All to protect your health, which isn't going to last much longer anyway. Supervised day and night. Have you been deprived of freedom? You were allowed to see your loved ones through the window. Put on a happy face. Wait until they've left before you cry. Your privilege: The elderly will get the jab first – people believe in their physical resilience. Be obedient. For yourself, and for everyone. The pandemic won't recede until everyone has been vaccinated.
Institution 2: It's your fault you ended up here. Probably didn't follow the rules. Did the virus get past your defenses? Then accept it with humility. It's not up to you anymore. A room with a lot of beds, curtains between them. A coronavirus ward. What, you were expecting a hotel with a spa? People here work until they fall down on their feet. And you're lying there in comfort. That's something, at least. What else could you ask for, here under the cold neon light? No one will hold your hand here if you die. It's your own fault.
Death and life: Will it come in black, or white? Not right now, anyway. Fear weakens the immune system. Turn off the TV when they show you morgue trucks full of bodies, or a crematorium piled high with coffins labeled "Corona." One of them is moved into the oven before your eyes. It's like a threat. Steel yourself against the rising threat of panic.
Show death the door, but don't chase life out with it.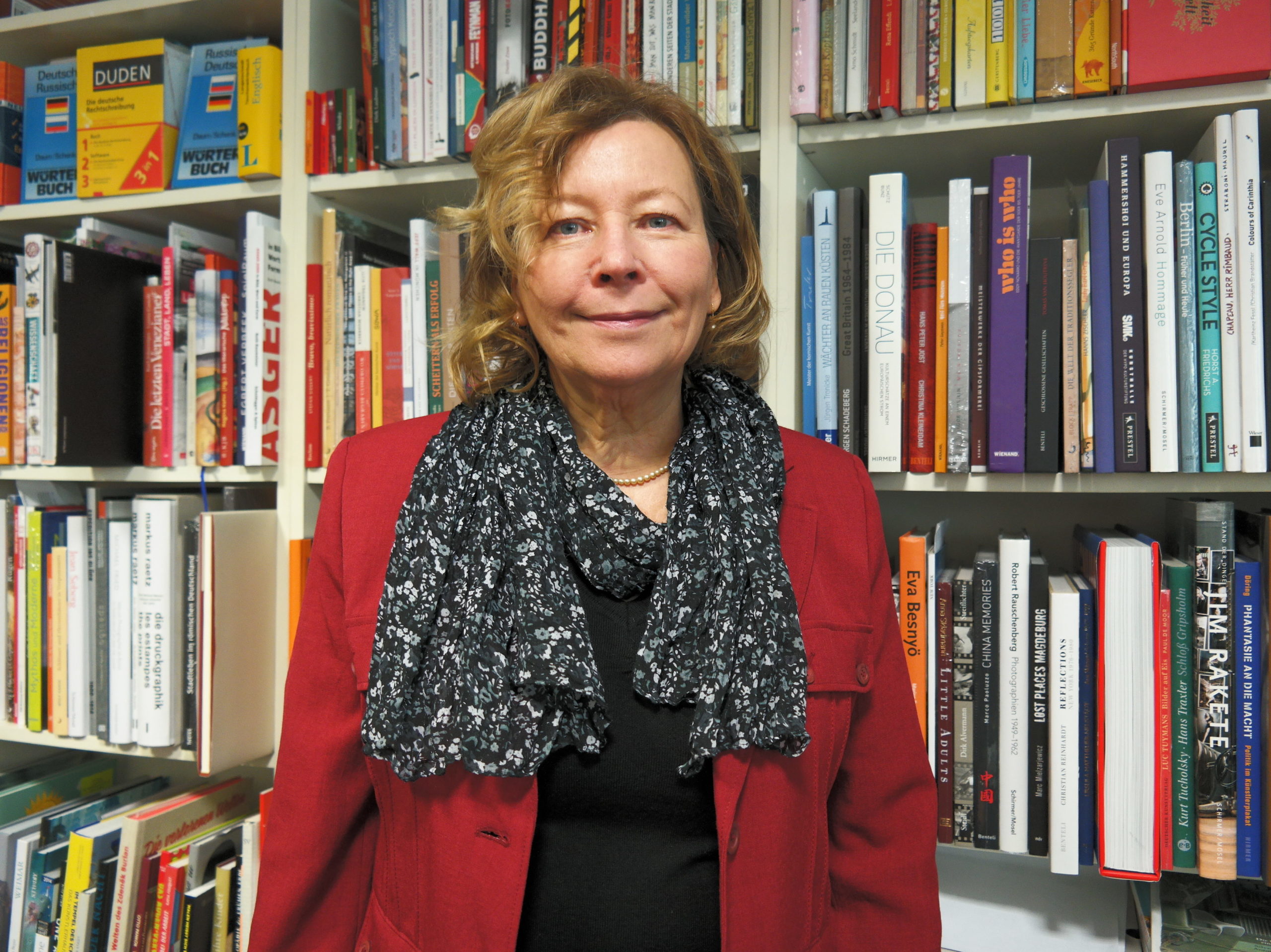 Irmtraud Gutschke (born in Weimar in 1950) has a doctorate in literature and is a journalist and literary critic. She is also the author of books on Chingiz Aitmatov, Hermann Kant, Eva Strittmatter, and Gisela Steineckert.